Or Automated Press Lines New or Like New
These heated presses come in almost any size. The advantage of this press is its ability to offer higher pressures and longer dwell time with special cycles including breath. Certain items like thermoset adhesives are typically run in a platen press.
Lenderink has now developed Special Thermoset Adhesive that can be run on new Lenderink Nip Roll Laminator.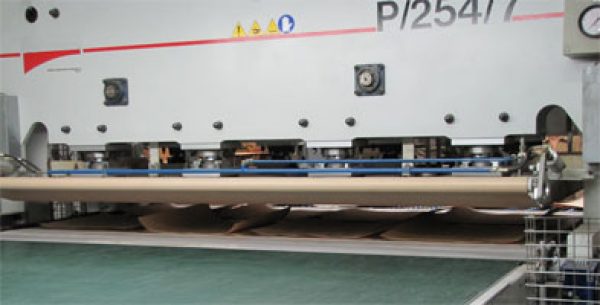 High heat and temperature hydraulic presses or automated press lines for Thermoset and Thermoplastic sheets or wet adhesives.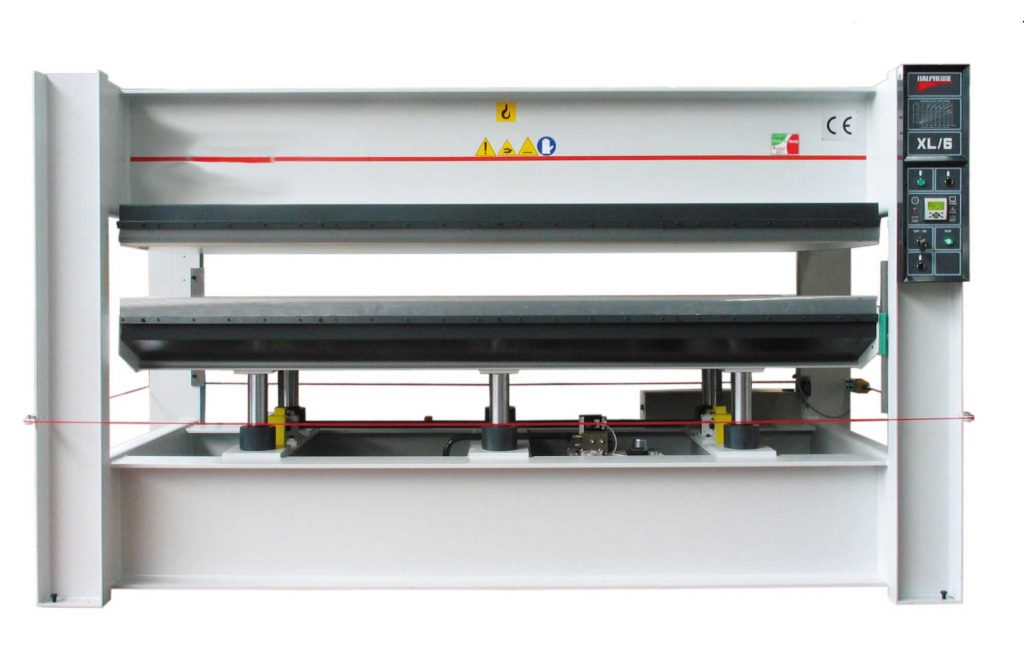 Special High Temp (700 F) and Pressure 1500 PSI. Hydraulic embossing press for embossing, special compressing and fibers. Make and Tooling for automotive dashboards and other sophisticated component parts of carbon fiber, wood, etc.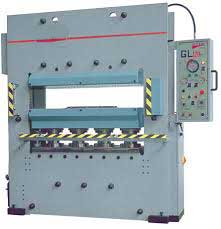 Hydraulic Laminating Presses – Like New, Many Sizes in stock with Special Prices
Frame-style with Gibb-Guides. Set up with 3 electric platens resulting in 2 openings of approximately 3" each. Platens are 26" x 52" x 3" with 9 – 5/8" dia. cartridge heaters in each (rated to approx.. 500F). Daylight with all platens removed would be approximately 17". 2 – 8" bore clamp cylinders (double-acting; 5.5" dia. rods; approx. 12" max stroke; new seals). 100 tons at 2000 PSI approximate work height of 53.5" (49.5" with platens line presses removed).
Hydraulic System: 10 HP motor (1200 RPM; 480 V; Double-Shaft); approximately 70 gallon reservoir.
Relay Electrical Control System:0-10 minute timer; 3 temperature controllers; start/stop.
Overall approximate dimensions:
Press = 70" x 66" tall
Panel = 48" x 36" x 75" tall
Hyd Unit = 72" x 40" x 54" tall
Approximately 18,000 pounds