Machining, Assembly, Inventory
Reduce your dust, solvent, inventory and labor costs. Lenderink Technologies can provide prints-to-part manufacturing of prototype furniture, automotive components and evaluation models for many different industries.
Your ideas take on shape and form to become reality. You give us the concept – we'll give it the framework. Wood, plastics, real wood, veneers, eco-friendly banana fiber, bamboo, cork, and many more fabulous material selections!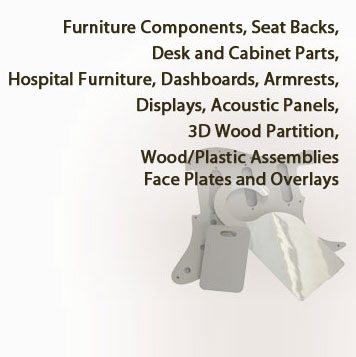 We're your source for product launches, one-of-a-kind models and low volume production runs.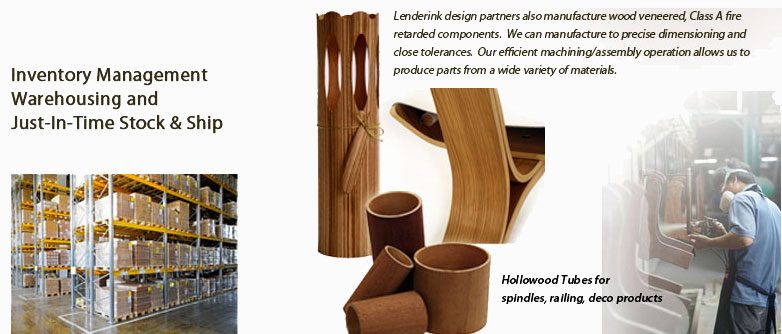 Miter Folding Capabilities
Lenderink can manufacture speaker boxes, gifts, packaging, invitations, and similar items with precision and quality. The illustrations shown below illustrate how a single piece of Lenderink veneer can totally wrap the outside corners of the box and give the appearance of a solid piece of wood. Applications for this method can be applied to many different finished products. We invite you to let us assist your company in exploring the full range of possibilities that our technology can make possible.
Lenderink offers a special Miter Foldable Dryfilm adhesive that eliminates taping the joint. This adhesive film is designed to be an inner hinge. We will be happy to send you samples of this unique Miter Grade Dribond Adhesive Hinge.
The top portion of each illustration shows the v-cut in the material. The lower section shows the finished miter as it would look assembled.