Lenderink Technologies and Associates have been developing solutions for our customers for over 40 years. For your particular application, we can provide special application presses and lamination equipment that will be a "best fit" for you. If you have a special application that needs a solution, contact us for an assessment.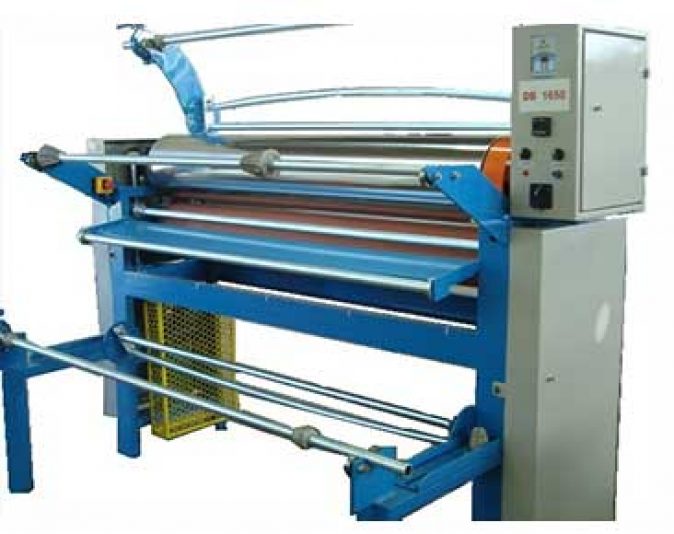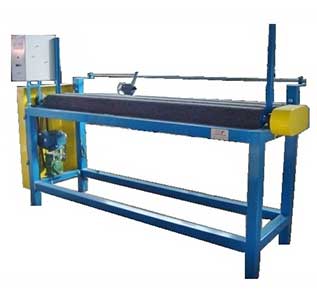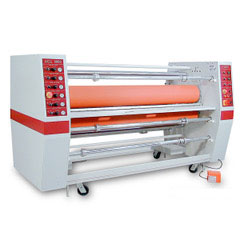 This Vacuum Press is special built for extra high temperature composition molding.  Contact us for more information.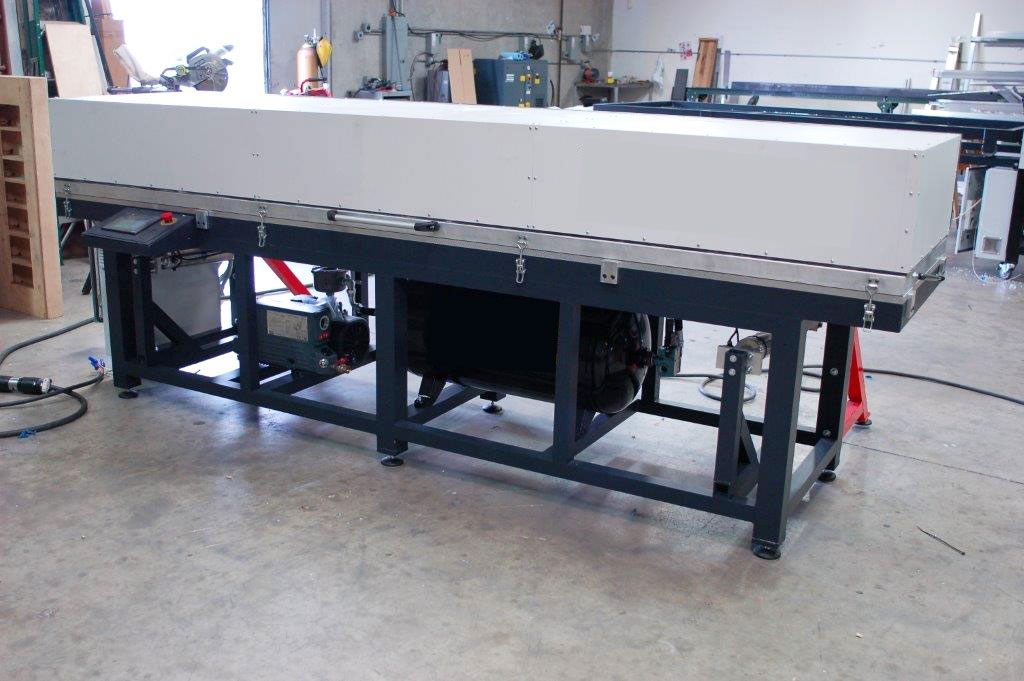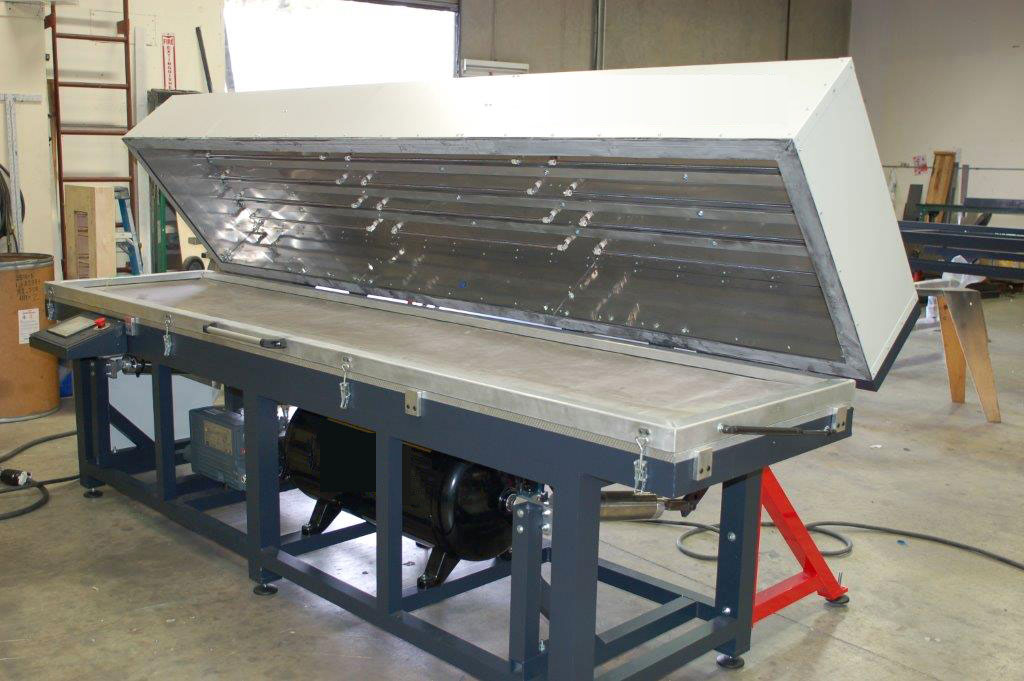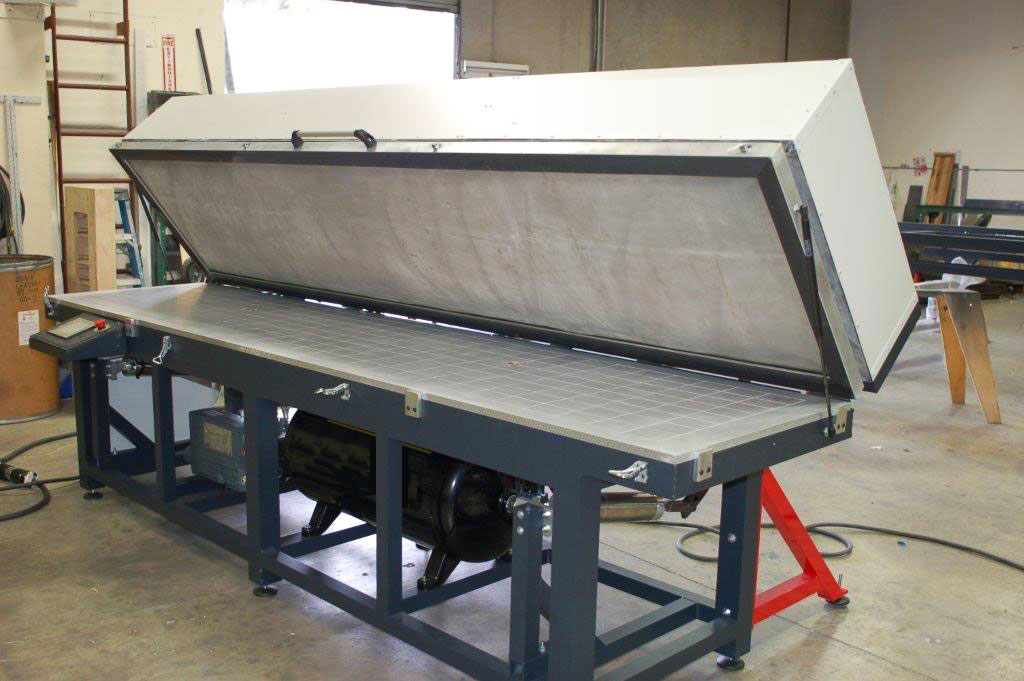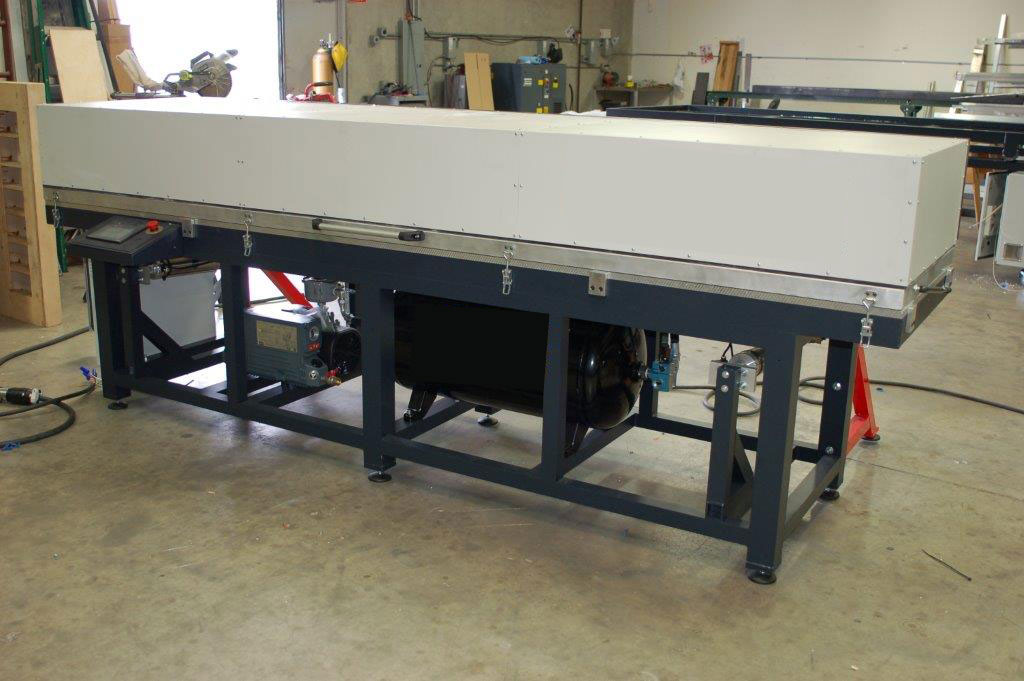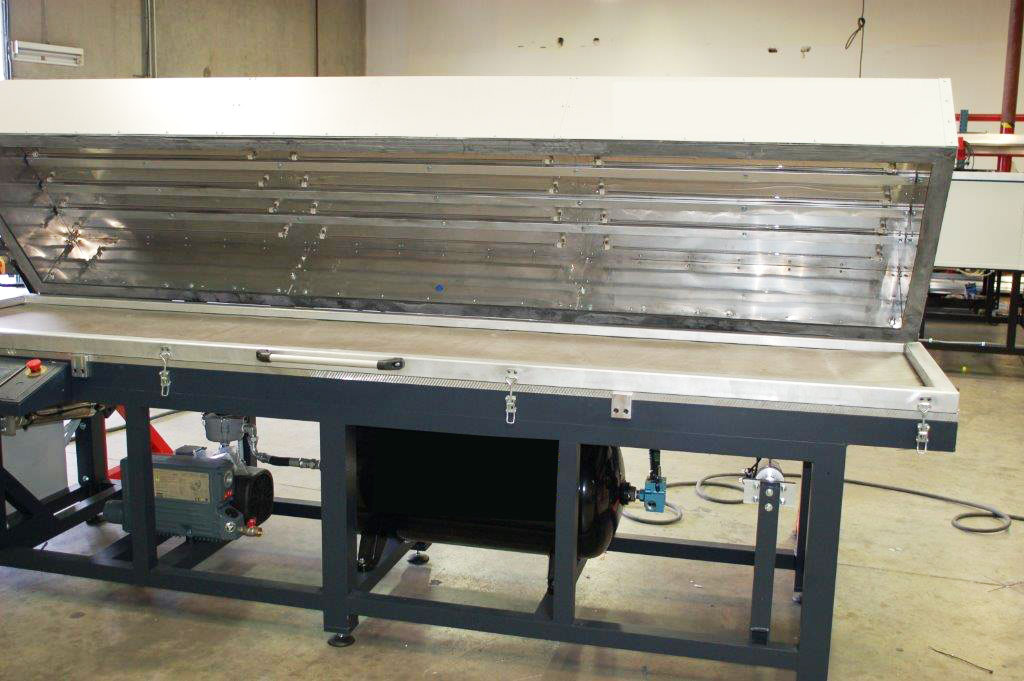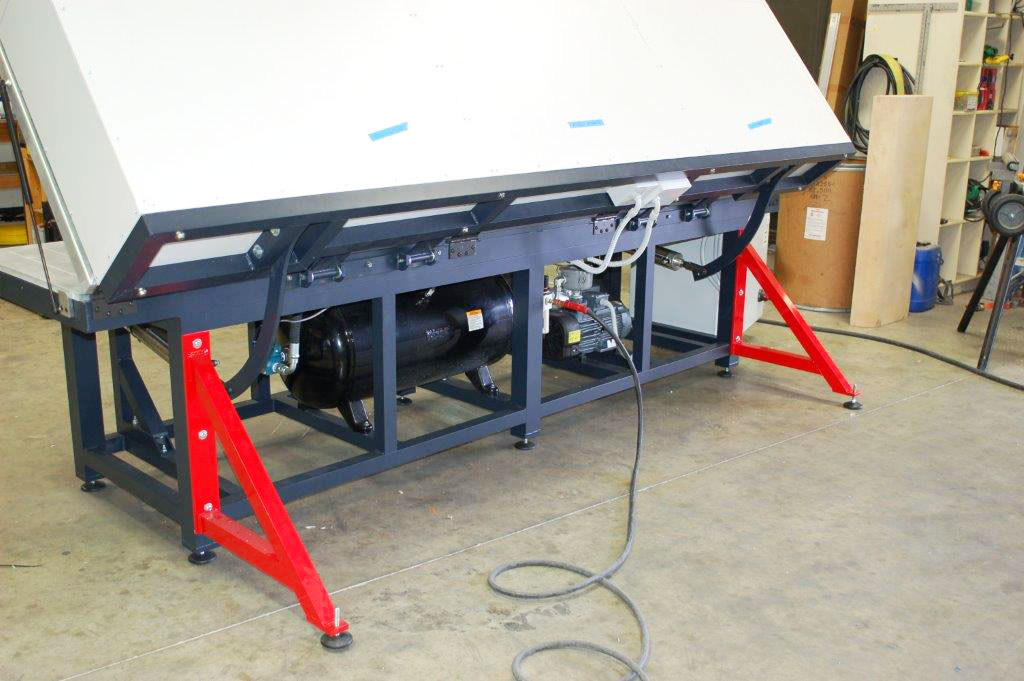 100 Ton 26″ L to R x 52″ F to B Hydraulic Laminating Press
Frame-style with Gibb-Guides. Set up with 3 electric platens resulting in 2 openings of approximately 3" each. Platens are 26" x 52" x 3" with 9 – 5/8" dia. cartridge heaters in each (rated to approx.. 500F). Daylight with all platens removed would be approximately 17". 2 – 8" bore clamp cylinders (double-acting; 5.5" dia. rods; approx. 12" max stroke; new seals). 100 tons at 2000 PSI approximate work height of 53.5" (49.5" with platens removed).
Hydraulic System: 10 HP motor (1200 RPM; 480 V; Double-Shaft); approximately 70 gallon reservoir.
Relay Electrical Control System:0-10 minute timer; 3 temperature controllers; start/stop.
Overall approximate dimensions:
Press = 70" x 66" tall
Panel = 48" x 36" x 75" tall
Hyd Unit = 72" x 40" x 54" tall
Approximately 18,000 pounds