Lenderink Lightweight Honeycomb offers endless possibilities. Our Honeycomb Panels and Sheets can be completely flat or easily molded into almost any shape imaginable. Our Honeycomb Panels and Sheets offer extreme impact strength and unique pinch point construction which is ideal for quiet, strong automotive parts. Our Honeycomb can be machined, shaped, drilled, mitre cut and bent. Easily cut our Honeycomb with a saw, laser, paper knife, router or waterjet.
Our Lightweight Honeycomb Panels and Sheets can be used for ceilings, walls, partitions, displays, automotive, acoustic, signage, thermal and more! Overlay our Honeycomb with fabric, cork, Wood Veneer, dry erase, prints, glass, Fold or Mold, Polybak, powder coat, leather, canvas, vinyl, and plastic.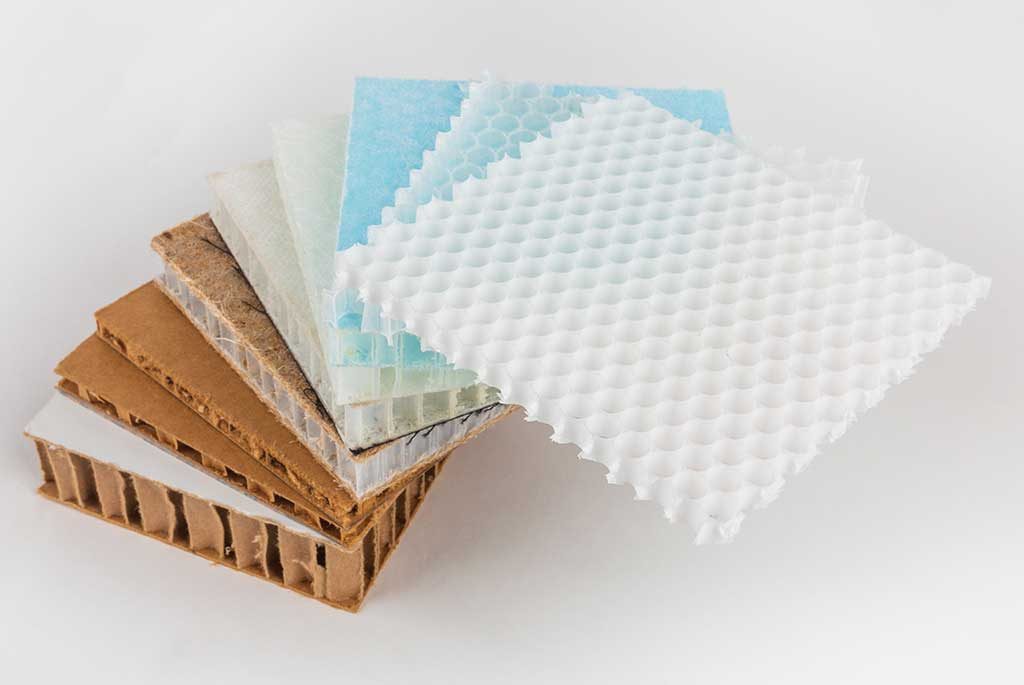 Honeycomb Panels and Sheets – Easy to ship! Low cost shipping! Aluminum and paper are very compact.
*Plastic not compact.