Lenderink Honeycomb is available in many thickness from 1/8″ to 5″ thick. The cells can be made from paper, plastic (polypropylene/polycarbonate), aluminum and more. The cells are shaped to provide various densities of panel by varying the wall thicknesses and open spaces. Most any Overlay can be applied by the customer. Fire Retarding is an available option.
Lenderink supplies the Honeycomb Sheet Stock with no covering (face or back or with a non-woven fleece for bonding to or a .020″ polypropylene plastic sheet-it includes chopped glass for extreme strength). A non-woven fleece is also available on the plastic sheet for easy secondary bonding of another overlay, if you wish. The added fleece makes the panel very easy to bond to with most any Adhesive.
Lenderink Honeycomb can be easily made into 3D parts with heat and pressure. Mitre cutting can also be used for edge processing. Fire retarding is an available option as well.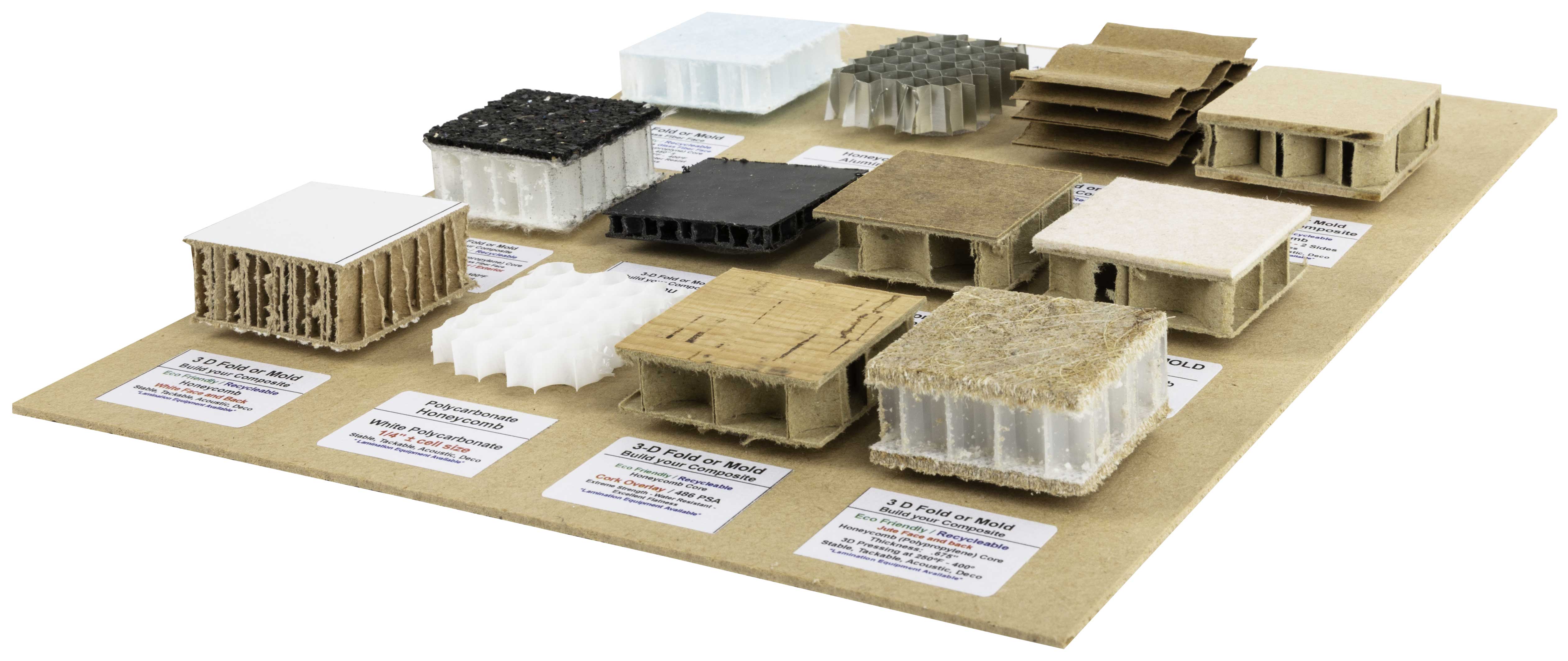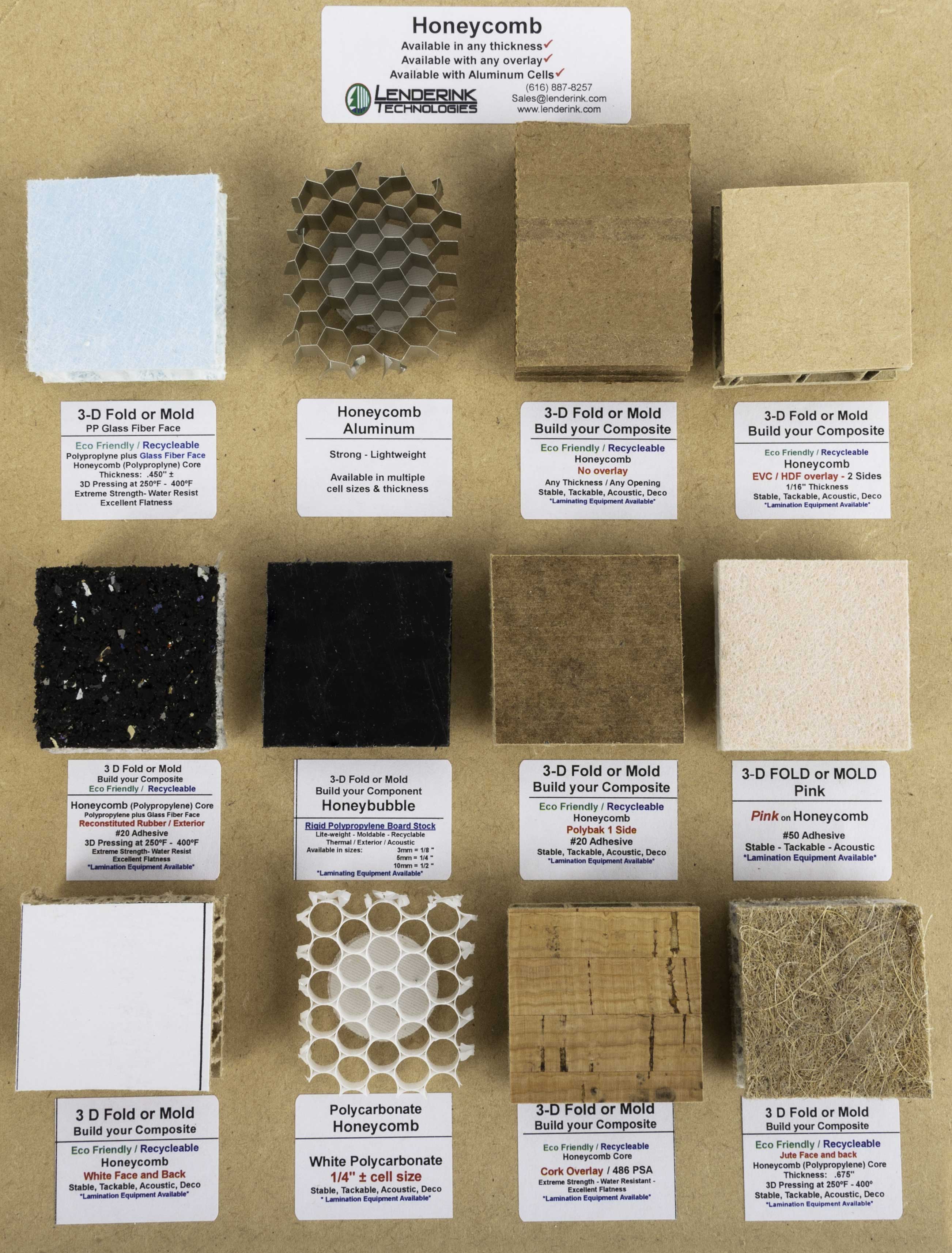 Numerous overlays can be added to the honeycomb such as Lenderink's Fold or Mold. Fold or Mold is a thumb-tackable sheet that can be added to the raw Honeycomb for partitions, etc. that will be covered with fabric, for room or office dividers, or other Acoustic and Deco Applications.
In addition, there is a 1/16″ Engineered Core Veneer, high density sheet stock. We are now using it to replace Wood Veneers and some thin plywoods for numerous applications under Wood Veneers, prints, fabrics and paint grade surfaces.
Easy to ship! Low cost shipping! Aluminum and paper are very compact.
*Plastic not compact.