Thermoplastic Heat Activated Dry Film Adhesive is used in more products than we can list. Almost any surface can be bonded such as solar panels, automotive components, furniture, fabric, leather, honeycomb, glass, metal, rubber, wood veneer and beyond.
Thermoplastic is a polymer that turns to a liquid when heated and freezes / hardens to a very glassy state when cooled sufficiently. Thermoplastic polymers differ from thermosetting polymers (Bakelite; vulcanized rubber) as they can, unlike thermosetting polymers, be remelted and remolded. Thermoplastic adhesives can go through melting/freezing cycles repeatedly and the fact that they can be reshaped upon reheating gives them their name. This quality makes thermoplastics recyclable and able to be modified to very specific end uses.
Lenderink Dryfilms are available in web, net, perforated films, slit films, and many more. Heat Activated Dry Film Adhesives are also available in tapes, sheets, and rolls. This allows almost any surface to be bonded such as aluminum, glass, leather, honeycomb, metal, paper, plastics, wood veneer and more.
With Lenderink Dryfilm Thermoplastic Adhesives, the technology and laboratory is available to PROVIDE SOLUTIONS!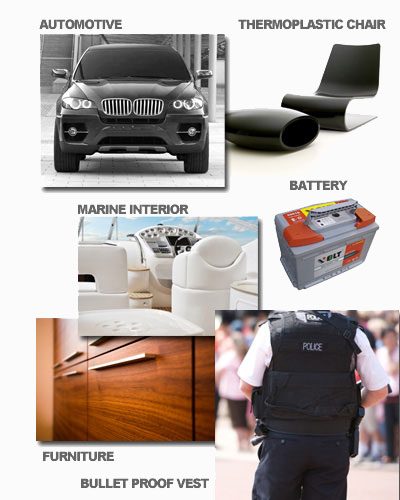 Heat Activated Adhesive Informational Spreadsheets: