One or two rolls can be heated as various films and /or sheets are passed through melting a dry film adhesive to bond. In most cases the overlay used will already have dry film adhesive on the back side which can also be done on this same machine. These machines can also apply adhesive ahead of time to either surface.
Protective clear or printed overlay films are often applied with this type of machine.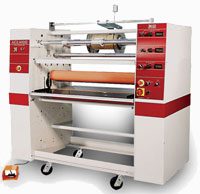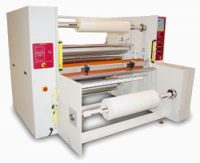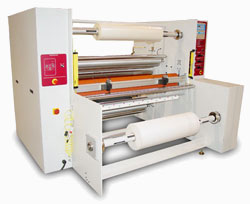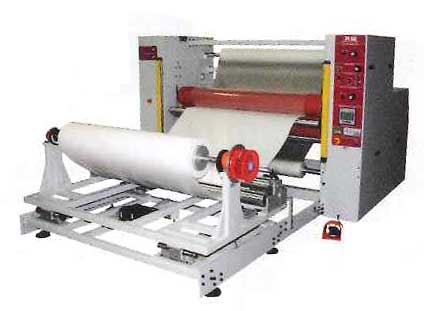 This heavy-duty laminator meets the needs for a wide format, high production facility. Featuring 64″ roll face, silicone covered laminating nip rolls equipped with internal electric heat and controls for ambient temperatures up to 500°F. The system's product unwind/rewind assemblies feature safety chucks and automatic transducer tension control. Film unwind stations have cantilevered loading and unloading shafts.